Your facility's commercial cleaning company keeps your building clean year-round from top-to-bottom. Did you know cleaning staff has the capability to help reduce overall maintenance costs and improve building safety? Be proactive in preventing building maintenance issues by asking your commercial cleaning company the following:
Condition of Ventilation Systems
Those who clean your facility daily may notice buildup or blockages in your vents. Dusty vents not only impact healthy indoor air quality, but can also increase energy costs and create a fire hazard.
Leaks and Water Damage
It is crucial to stop water damage as early as possible. From clogged drains, stains on walls, to malfunctioning soap dispensers, your cleaners may be among the first to notice signs of water damage.
Signs of Pests
Exterminators must be called at the first sign of any pest or rodent infestation, but your cleaners may see the signs before you do! While they pay careful attention sweeping, mopping, and wiping surfaces, they are sure to pick up on any rodent droppings or lingering insects.
Electrical Issues
As they clean around every nook and cranny, your cleaners get a close up view of wires and outlets that you don't see every day. Although they cannot diagnose electrical problems, they may notice if something seems off.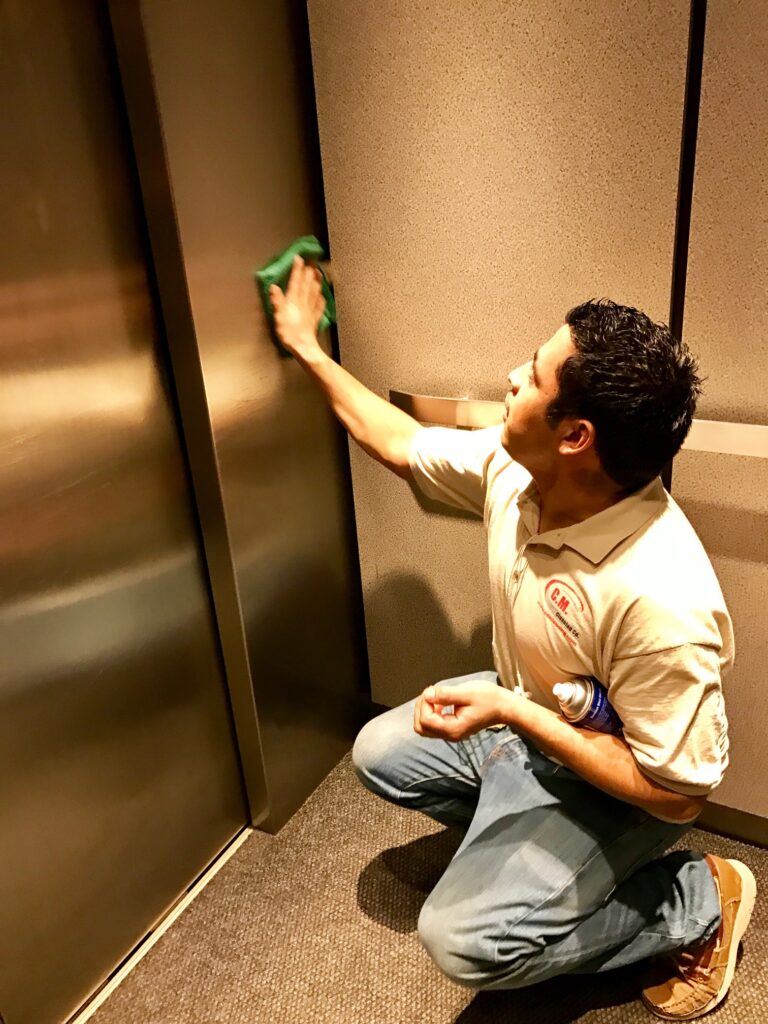 Building Security
When wiping down glass doors and windows, your cleaners will be sure to tell if there are any issues with locking or closing. Additionally, if your building uses a pass-card or similar system to access, your cleaners can quickly realize if your security system is not working properly.
C.M. Cleaning Company strives to exceed your expectations, and provide value to your investment in cleanliness and beyond.