Floors are a huge investment that must be protected to maintain a good perception of your business. Day-to-day foot traffic can wreak havoc on floors over time, especially during months where snow, ice, salt, and other soils are being tracked through your facility. Floor maintenance during cold months can seem like a complicated task, here are a few essential tips to get you started:

Focus on Entrance Zones: Implement a dual entry mat system that includes scraper and carpet mats. The blades on scraper mats will scrape grime and debris off shoes before entering the building, and carpet mats will pick up the excess debris.
Clean Floors Frequently: It is important to regularly mop entryways and other floors throughout a facility. This will remove salt, ice melt, and other soils and help reduce water accumulation from snow and ice. Utilizing an ice-melt neutralizer additive to your mop bucket helps tremendously when dealing with heavy salt.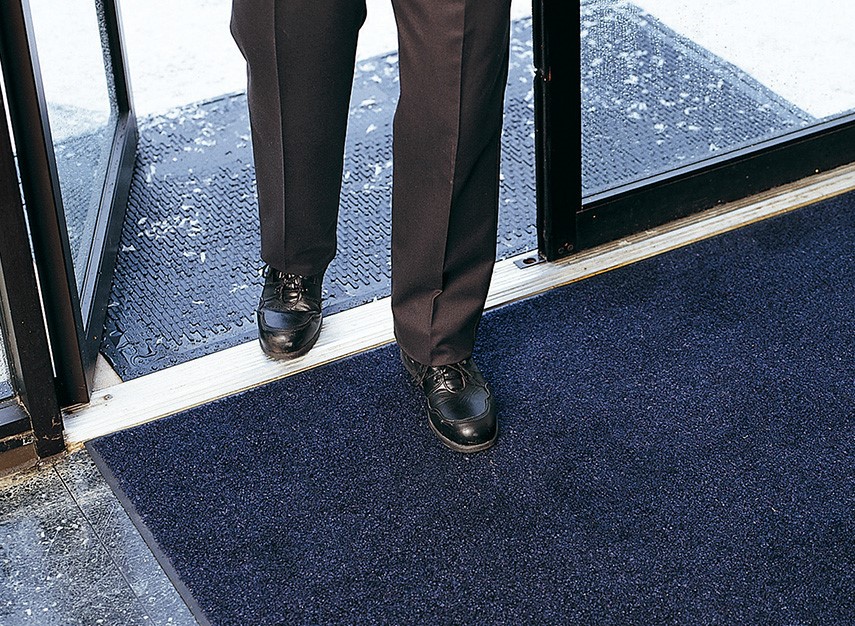 Conduct Periodic Deep Cleaning: In addition to daily cleaning, conducting regular deep cleanings will help extend the lifetime of floors and restore them back to a like-new condition. Depending on the type of flooring, deep cleanings can range anywhere from a machine scrub to high-pressure 'Rotovac' with acid wash.
Address Damage ASAP: If there is water damage in your building, it should be taken care of as soon as possible to prevent further damage. Whether it is a coffee spill or flooding from a pipe burst, our carpet technicians are IICRC certified in Water Extraction and are equipped to handle any carpet cleanup.
AND MOST IMPORTANTLY,
Work with an Experienced Company: You always get what you pay for, and when hiring a professional cleaning service you can have peace of mind that the job is being performed and managed the right way. From the type and grade of the cleaning chemicals being used to the method the cleaning is being done, your cleaning company should be meticulous about the service they are providing.
Winter is a hard time for your floors, so for the best floor care program hire the professionals at C.M. Cleaning Company! Our trained and certified cleaning technicians will keep your facility clean, healthy, and looking like new all Winter long!